High Capacity Lead Filtration System
Reduce 99.2% of lead from drinking water with this under counter system that connects directly to kitchen and bathroom faucets.
https://www.watts.ca/products/water-quality-rainwater-harvesting-solutions/filtration-solutions/drinking-water-systems/pwdwhcl1
---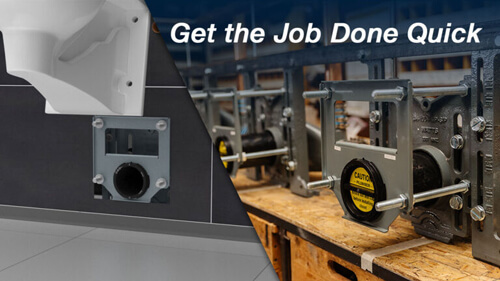 QT QuickTurn™ Closet Carriers
Experience faster pre-fab speed and easy field adjustability with QT QuickTurn, the closet carriers that can be serviced from outside a finished wall.
https://www.watts.ca/our-story/brands/qt-quickturn
---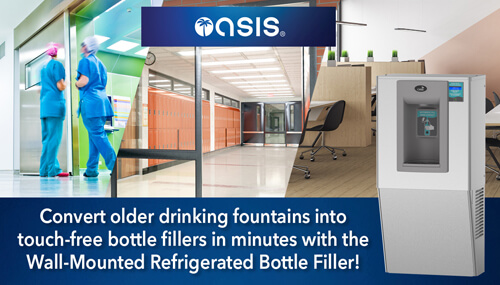 Cooler-to-Bottle Filler Conversion Kits
Convert older drinking fountains into touch-free bottle fillers in minutes with the Wall Mounted Refrigerated Bottle Filler!
https://www.oasiscoolers.com/index.php/products/pressure/cooler-to-bottle-filler-conversion-kits.html
---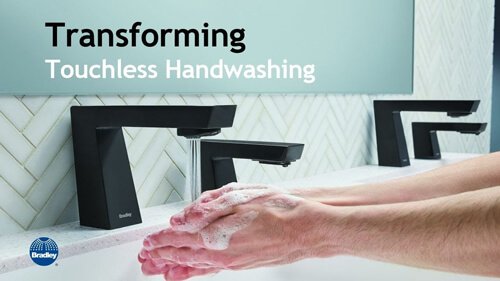 Intense Spotlight on Hand Hygiene
Health officials are unequivocal about the importance of hand hygiene to reduce the spread of disease-causing microorganisms like COVID-19. Americans have heard this message loud and clear and are washing their hands more than ever right now. Nearly 80% say they wash their hands more frequently, more thoroughly, or longer in response to a flu outbreak. Including touch-free handwashing products in your commercial washroom design is important to users. Making everything touchless in the restrooms is the top improvement Canadians want, aside from keeping restrooms cleaner and better stocked.
Attractive Hands-free Handwashing Options
All-in-one clean+rinse+dry WashBar
Verge matching soap and faucets
Hands-free hand dryers
Touch-free Washroom Accessories
https://www.bradleycorp.com/touchless-handwashing-solutions
---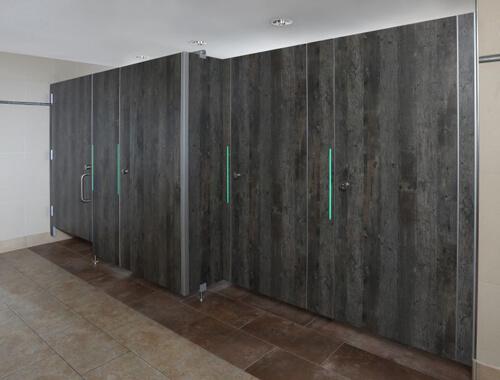 Euro Style Partitions
Add a sophisticated and innovative touch to your restroom. A Bradley exclusive, the euro style Float series is available with an LED light band that is built into the cubicle system. When the door locks, the light band turns from green to red. A special touch that users appreciate.
https://www.bradleycorp.com/euro-style-partitions
---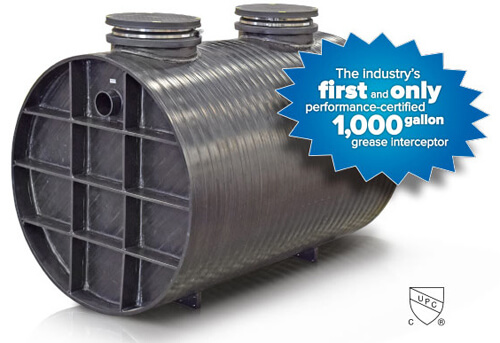 The Fully Redesigned GB-1000
The only performance-rated, non-corrosive 1,000-gallon grease interceptor on the market. Redesigned from the ground up, the GB-1000 features Schier Flow Technology™, industry-leading grease capacity, and the same great lifetime warranty.
https://schierproducts.com/gb-1000/
---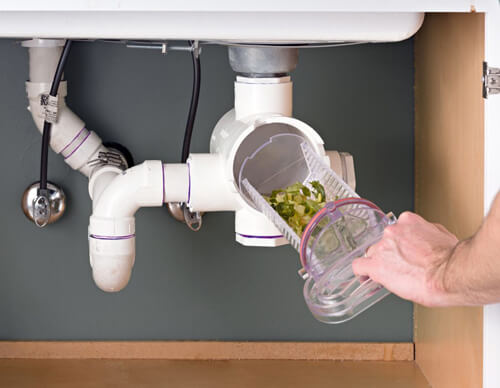 Meet the Sidekick™
A side-access solids interceptor that can be maintained in seconds.
https://striemco.com/products/sidekick/
---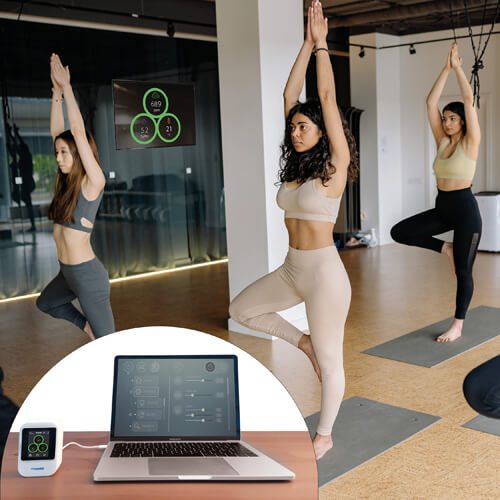 The Condair Cube
The Condair Cube is a unique, mobile air quality monitoring device, that measures the CO₂, Air Humidity and Temperature levels.
Keep your indoor air quality always in the green and breathe healthy air thanks to the Condair Cube! This high-quality and handy device helps you stay healthy indoors.
https://www.condair.com/Condair-Cube
---
Domestic Hot Water System Balancing
The CircuitSolver® is a thermostatic, self-actuating balancing valve that automatically and continuously adjusts the flow of domestic hot water recirculation systems to maintain a specified temperature at the end of each branch. The CircuitSolver® adjusts flow in response to heat loss and demand fluctuations, reducing labor time and eliminating callbacks.
---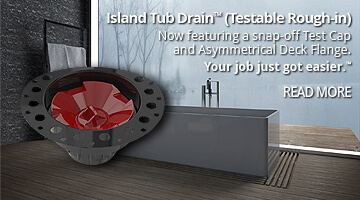 Island Tub Drain™
The patented Island Tub Drain™ Freestanding Tub Rough-In – A revolutionary product minimizing the time and effort required to install a freestanding bath. Available in ABS (ITD35), PVC (ITD5135) and Cast Iron (ID357), Island Tub Drain™ allows the DWV system to be pre-plumbed before making the connection between bath drain and the p-trap. This means no access panels required below the fixture! Island Tub Drain™ contains a positive action seal against the supplied tailpiece connection kit and is compatible with virtually all tubs. The bath drain connection is now accessible by simply lifting the bath. In addition, the asymmetrical deck plate is designed not to interfere with the floor mounted tub filler rough-in and features easy lock mortar setting for slab construction. Island Tub Drain™ is testable for new construction.
https://osb.ca/products/tub-shower-WC/tub/freestanding-tub-drains.php
---